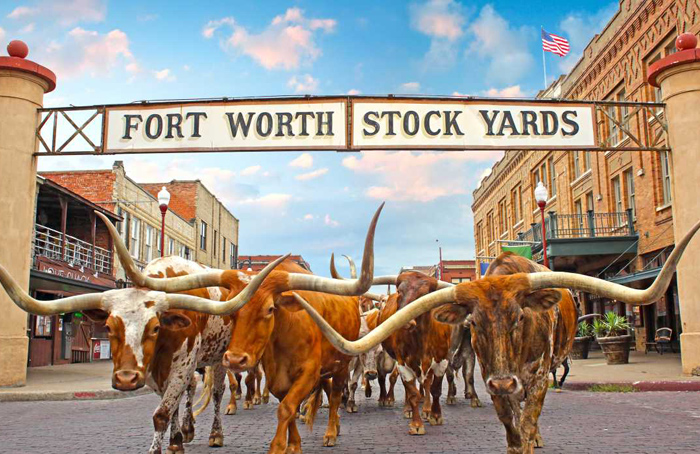 USTRC'S NATIONAL FINALS MOVES TO FT WORTH
The move to Texas will open up dates and opportunities for ropers worldwide.
The USTRC's National Finals presented by Cinch will move to Fort Worth, Texas in September, launching a new chapter in the association's storied history.
The move will allow ropers from across the globe to bring their horses and their families to compete in one of the premier venues in all of Western sports, the Will Rogers Memorial Center. The 120-acre facility offers ropers indoor stalling, multiple arenas and nearby access to Fort Worth's iconic cultural district—making it one of the West's leading vacation destinations.
"Ropers have been asking that we spread out the dates for the industry's two largest ropings," Ty Yost, director of roping operations for the USTRC, said. "Ropers are hard workers, and they were having trouble taking time off so close together for both of the big finals, so this should help solve that dilemma. And, for years, there's been a huge demand to move the USTRC's National Finals to Texas. This move is about serving the ropers, infusing the event with excitement and giving the industry a place to be each spring."
The city of Fort Worth offers a cultural district second-to-none in cowboy culture, with a twice-daily cattle drive down Exchange Avenue, concerts and dance halls, steakhouses, barbeque and Mexican restaurants and the best shopping in the West.
"Fort Worth is a hot spot, and the new venue will add excitement," Yost added. "We're looking forward to adding events to the National Finals that complement what's already happening while continuing to make this a roping that the entire family wants to attend. The location will give ropers' kids, significant others and friends a new place to play while competitors rope for hundreds of thousands in payout and one of the industry's best prize lines."
This will make the third move in the 31-year history of the USTRC's National Finals that started in 1990 in Guthrie, Oklahoma, at the Lazy E Arena, then moved to Oklahoma City in 1996.