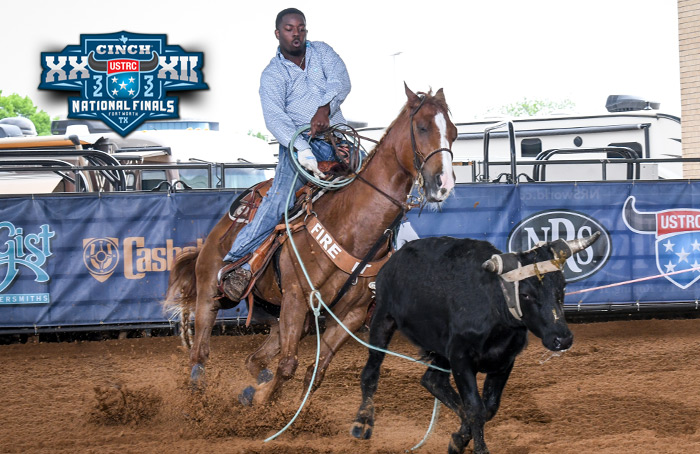 Mcrae and Johnson Stun Field from 18th Callback In The #9.5 Shootout
Mason Mcrae, 21, Manvel, Texas, and Ron Johnson, 20, Rosharon, Texas, stunned the crowd in the John Justin Arena as they roped in the short round of the #9.5 Shootout at 18th callback and took an early lead after roping their steer in 6.79 seconds.
Mcrae and Johnson rode out of the back of the arena to head to their stalls never believing they would hold the No. 1 position in the average on four head with a time of 36.65 seconds. When they returned to the stands, they were still leading the roping with one team left to rope. They watched as the high team back roped a leg, which handed Mcrae and Johnson the $55,000 paycheck.
"We had a leg and that was kind of our setback," Mcrae said. "I told him the whole time that if we catch two feet, I think we could win a check."
"I didn't think we were going to win first at all," Johnson added. "There were a lot of good teams after us to rope. If we won anywhere from first to fifth, I would be happy."
Roping in the #9.5 Shootout was a last-minute decision for Mcrae and Johnson.
"We got up at 6 in the morning and he said, %u2018I'm going to find a run,' Mcrae said. "I told him, %u2018No, you're roping with me.'"
See all the champions for the Cinch USTRC National Finals of Team Roping XXXII