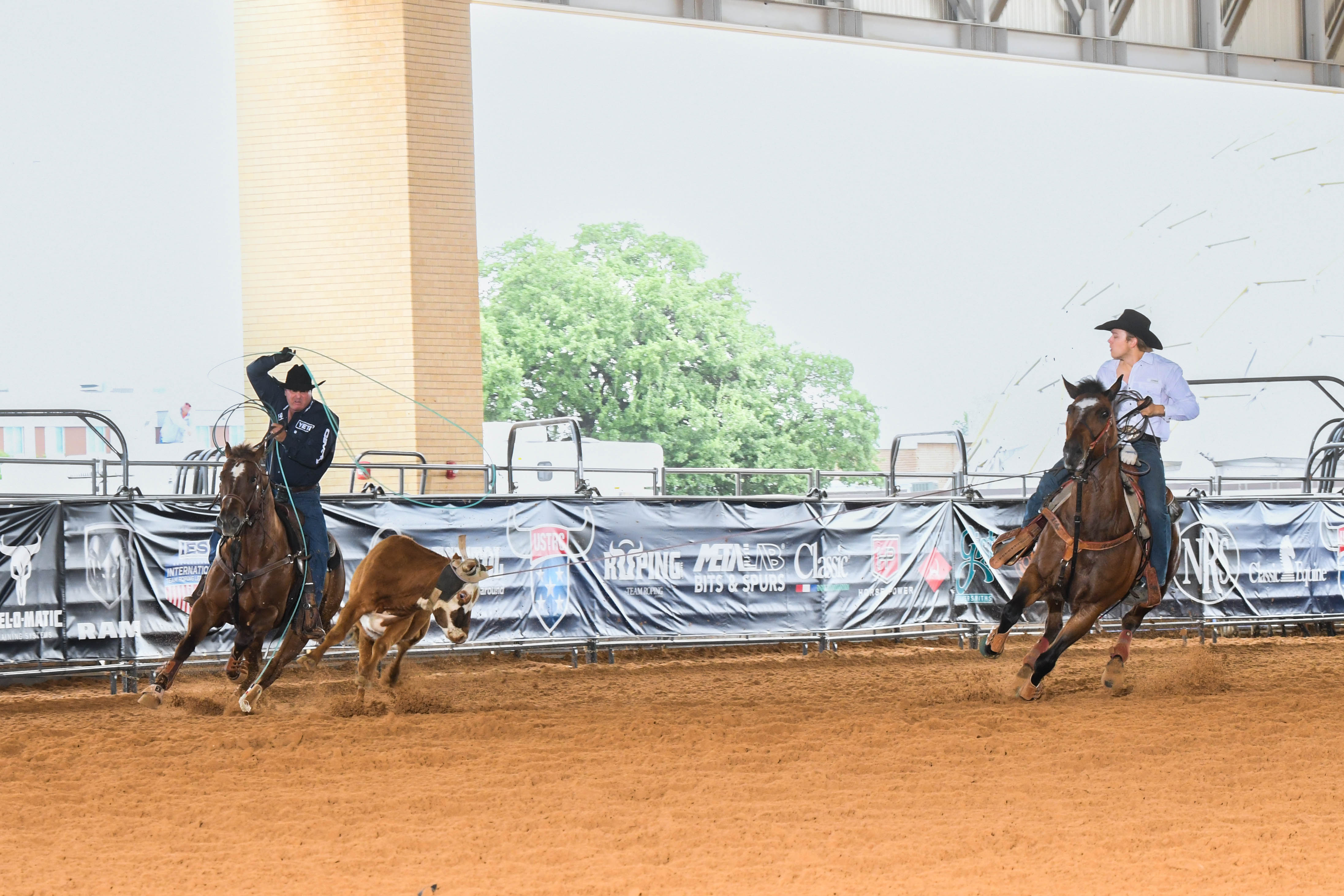 16.5 Shootout
The 2022 USTRC Cinch National Finals of Team Roping kicked off on Sunday, April 24 at the Will Rogers Memorial Event Center in Fort Worth, TX with the 16.5 Shootout. With a total payout of $92,000, the short round fell apart with lots of opportunity to end up on top. The 14th call-back team of Cinch Moody, Llano, TX and Rich Skelton, Llano, TX put together one of the few clean runs with a time of 6.69 to take home first place, $30,000 plus Gist Trophy Buckles, Resistol Hats, and HorsePower Top Hand Boots.
Lots of people tuned in to watch the live streaming at USTRC.com and on their smartphones on Global's free new app. The short go times/results are available on TimeTracker at GlobalHandicaps.com or on the new Global Roping app: tmrope.co/IphoneGLobal Google: tmrope.co/AndroidGlobal
Next up is the #15.5 Shootout and the Gold Buckle Beer Open, don't miss the action. Pay-per-view live streaming available at USTRC.com. Key Card and Key Card Max members have free access to the live streaming and run delivery.