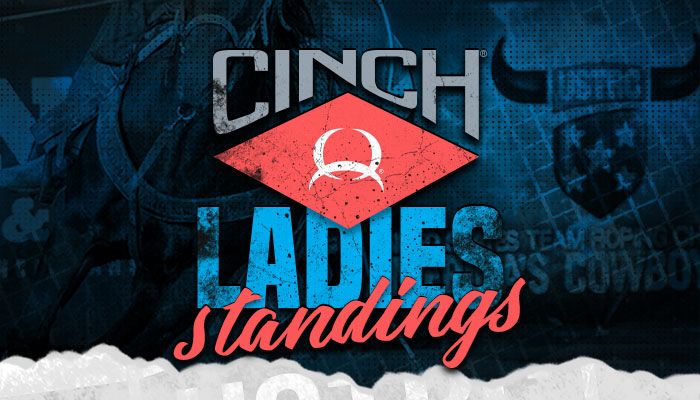 USTRC Cinch Ladies Year-End Award
USTRC and Cinch are pleased to announce the continuation of the Cinch Ladies Award program. This has been a great program targeted to lady ropers and the program continues to evolve with a slight change on how year-end awards will be calculated.
Instead of money won, the heading and heeling award will now be on accumulated points earned throughout the entirety of the team roping season. This will encourage participation not only at the Finals but also at the USTRC Signature events. The new system levels the field but still awards double the points for winnings at the Cinch USTRC National Finals. For the 2021-2022 season starting May 14 and culminating at the Cinch NFTR next April 24-May 1, female ropers will be vying for the Cinch title at all USTRC Signature events, At Home Challenge events, and the year-end Finals.
The points breakdowns are as follows: Starting with At Home Challenge Events, ladies will earn 10 points if they win the Challenge. No other points will be awarded. At Signature Events points will be awarded to those winning an aggregate check. It starts at first = 10 points, second = 9 points, and so on. Points at Signature Events will only be given to the number of places paid at those ropings. During the Cinch NFTR, the placing points are simply doubled. First will be 20, second = 18, and so on as far down as the ropings are paid. The top points earners after the last run of the Cinch National Finals of Team Roping on May 1, 2022 will be crowned our Cinch Ladies Heading and Heeling Champions each receiving a bonus check of $1000- and one-year's worth of Cinch clothing.
Lady ropers, good luck as you compete at USTRC events in the coming months and make sure to follow the points race and check back often on Facebook, USTRC.com and monthly in the Team Roping Journal.