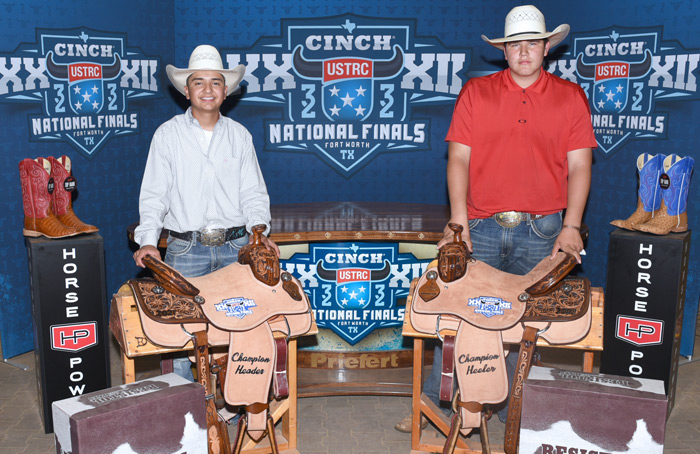 Motoya and Hernandez Lead the Pack in the #7 Championships
Alejandro Montoya and RJ Hernandez, both of Odessa, Texas, might be looking at a partner change for the high school rodeos after they teamed up to win $14,000 and trophy Scott Thomas Custom Saddles in the #7 Championships.
"We both high school rodeo, but we don't rope together," said Montoya, a 16-year-old sophomore who has only been roping for about four years.
Hernandez, 17, and a junior, was born into the sport but didn't take much interest until his freshman year after walking away from his other sports. Hernandez was on a borrowed heel horse for the #7 after heading earlier in the week.
"I would like to thank God for letting me get this win, my parents, and also my brother for letting me ride his horse," said Hernandez, who isn't afraid to admit his favorite aspect of team roping is pulling back on two feet.
See all the champions for the Cinch USTRC National Finals of Team Roping XXXII