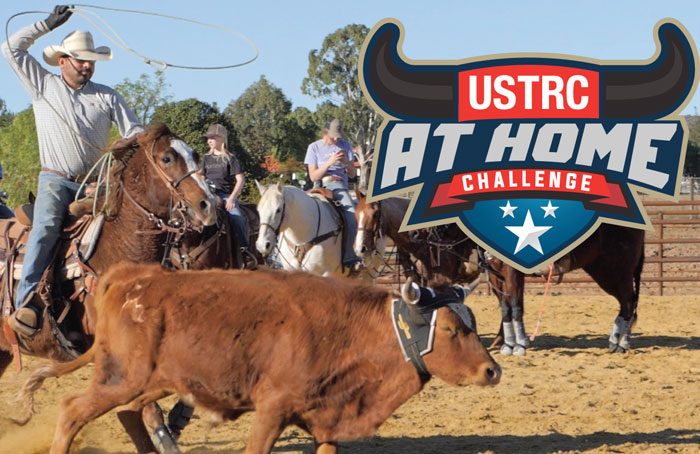 USTRC At-Home Challenge
The big addition to the USTRC program this year is the At-Home Challenge, which will be scheduled most months. The dates are on the roping calendar. These ropings will be a #7 and #8.5 divisions and are designed to encourage lower handicapped ropers with prize incentives. The winning teams of these Challenges will have their choice between two trophy saddles or two high dollar Gist belt buckles. The rules and instructions for the At-Home Challenge are available at the link below and will closely mirror the WSTR PPQ program.
The entry fee is $100/roper and the par time for the #8.5 (capped at a 4.5 either end) will be 55 seconds on four head which essentially allows for three legs and one double. The #7 (capped at a 4 either end) division will have a par time of 60 seconds on four head which allows for a leg on all four steers. And, of course, the big draw here is that you get to pick your steers and rope at your own arena and convenience. Each USTRC or Key Card member winning the AHC will also receive accumulated earnings to the US Finals.
We are extremely happy to be able to offer this option to those who don't have the opportunity to travel and compete at big ropings. It's easy to enter, just click the link below. Winners, please allow up to six weeks for delivery of the prizes. Good luck!